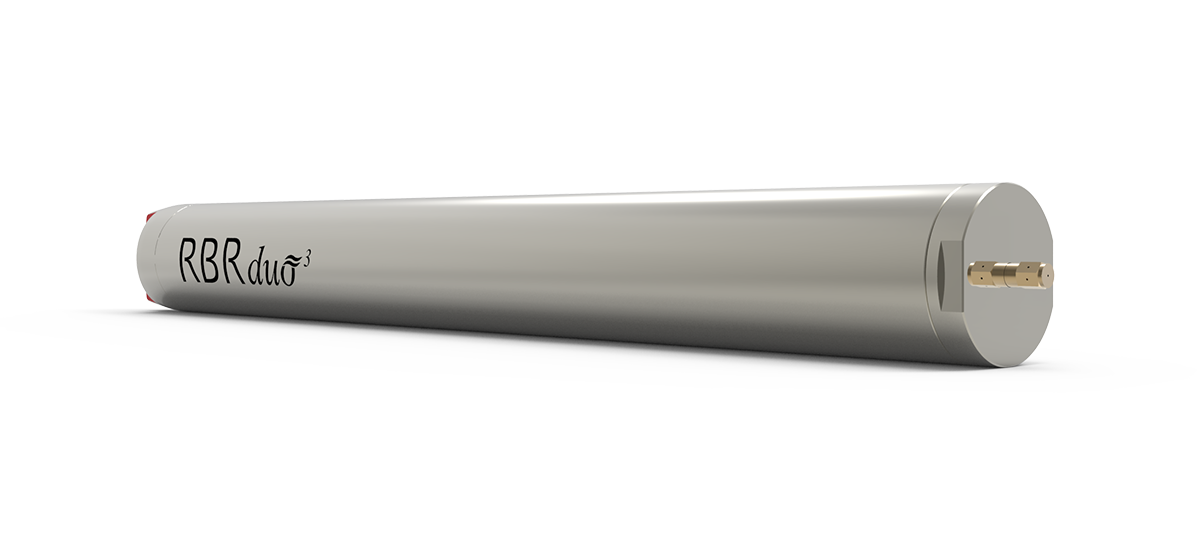 RBRduo³ BPR | Bottom Pressure Recorder
A combination of the RBRduo³ two-channel logger and the Paroscientific Digiquartz® pressure and temperature transducer .
240M readings
Up to 20Hz sampling rate
USB-C download
10ppb resolution
External power option
Short integration times
See also:
RBRvirtuoso³|deep
The RBR
duo
³ BPR logger is a dual channel logger built on the years of experience RBR has creating reliable and easy-to-use instruments. The RBR
duo
³ BPR is a submersible depth logger that is self-contained, accurate and autonomous.
Main Features
240M readings
Short integration times with 10ppb resolution
0.01% accuracy
Long term stability
USB-C download
RS-232 and RS-485 support for telemetry and long cable usage
The depth channel of the RBRduo³ BPR is calibrated to an accuracy of ± 0.01% full scale Calibration constants are stored in the logger and recalibration is easily carried out by the end-user. The RBRduo³ BPR is available to depth ratings up to 7000m.
Each unit employs Paroscientific Digiquartz® absolute pressure gauge, with ranges selectable from 10 dBar (10 metres of water) to 7,000 dBar (7000m) making the unit suitable for a wide range of applications from borehole testing and groundwater monitoring to deep ocean. For groundwater measurement, a barometric reference may be used to record the atmospheric pressure over the local area.